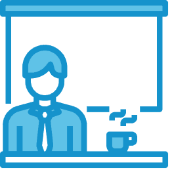 Dahil inalagaan mo kami noon,
kami naman ang bahala sayo ngayon.
Dito sa MSB, VIP ang mga teachers! We hope to help you with your savings and expenses through this loan product with the lowest interest rate in the market — made specially for you.

Need a ride to the nearest MSB branch?
We also offer service vehicles para mas mapadali ang proseso!
Visit your preferred MSB branch and be ready with the requirements.
Request the application form from our Account Officer.
Account Officer will get in touch with you once loan is approved.
Visit the MSB Head Office to get loan proceeds.
Complete the application form and submit all requirements to our Account Officer. Afterwhich, the bank will proceed with the loan process.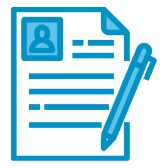 HOW TO APPLY FOR A TEACHERS' AID LOAN
Call your MSB branch to schedule a pick-up!
Filipino DepEd Public School Teachers and Non-Teaching Personnel under payroll of DepEd (at the time of loan maturity):
Who can apply for a Teachers' Aid Loan?
Must not be over 65 years old at the time of loan maturity
Must have served at least six (6) months in DepEd
Current payslip must have a net take home pay of ₱5,100
after all deductions
Accomplished Teachers' Aid Loan Application Form
One (1) month original latest payslip
Previous months' payslips may be required
Preferrably PRC and school ID
Min. of ₱5,000.00
Max. of ₱1,000,000.00
12 months
24 months
36 months
7% interest rate
per annum
6% of loan amount;
One-time bank charge
Automatic payroll deduction from DepEd salary